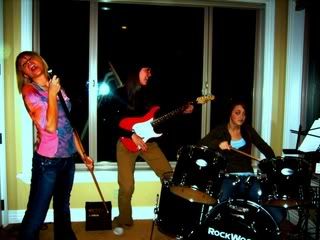 They support Rock & Roll.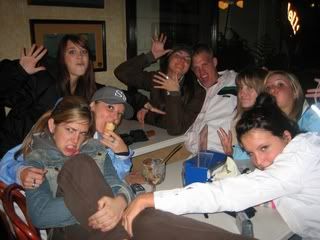 This pictures existence might be explanatory enough.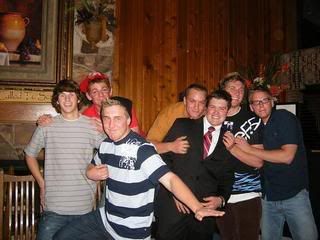 They go on missions and serve the Lord.
They look really good in evening wear.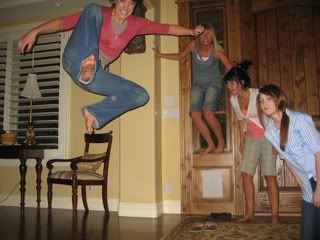 They appreciate spending a night trying to get the perfect mid-air picture.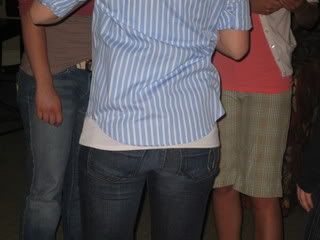 They like a nice butt as much as the next guy.
They toilet paper and maxi pad the trucks of those who disrespect us.
They go see Peter Bjorn and John with me.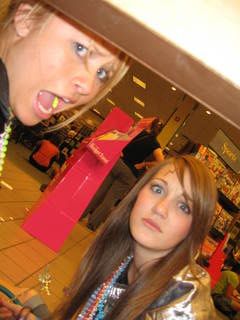 They dress up like wizards and wait three hours for a Harry Potter book with me.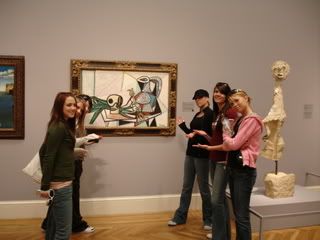 They appreciate fine art.
They partake in Provo Thursday and play with my brother.
They cause uncontrollable laughter and then ask..."What are you laughing at?".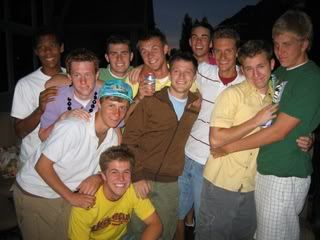 They look good in clothes bought at D.I.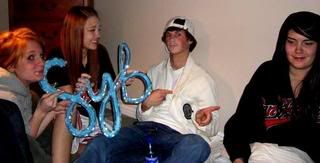 This makes me smile.